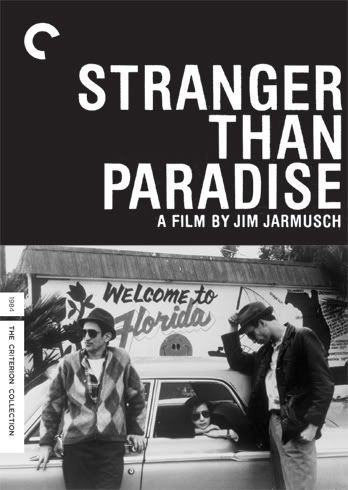 The not-so-secret rumors were out there for months, but Criterion has just recently announced that two Jim Jarmusch classics, "Stranger Than Paradise" and "Night On Earth." Wait, what happened to the rumor that said Jarmusch's long-absent debut "Permanent Vacation" would get the refined Criterion DVD treatment? Thankfully, it's included on the 'Stranger' disc. Would have been a real injustice if this film didn't finally see the light of day on DVD.

Both are certified classics, 'Stranger' stars the incredible kismit pairing of downtown NY jazzbo John Lurie and Richard Edison (the original drummer in Sonic Youth waaaay back when) and could arguably be called one of the most important film in contemporary American indie-cinema and pre-dating Sex, Lies, and Videotape – routinely heralded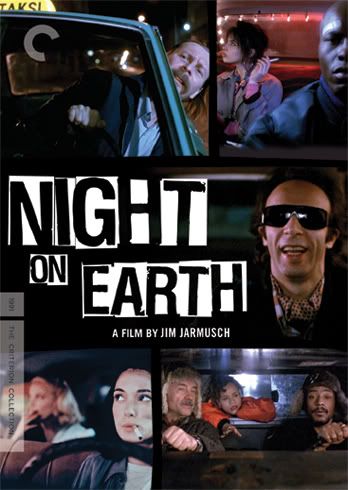 as the beginning of '90s-ish American independent-cinema – by a good five years.

"Night On Earth" is a collection of stories told in various taxi cabs all over the world on the same night. (L.A., New York, Rome, Helsinki and Paris.) All of them are fantastic, but Rome's vignette starring Roberto Benigni (in what is essentially was his third appearance in an American film; the previous two were also Jarmusch movies) is just too classically hysterical.

This is the part where we remind everyone we made a pretty decent Jarmusch mix in our Playlist Soundtrack series mix.
Download: If I Were Jim Jarmusch: Soundtrack Series Volume 2.