— Virtually every actor in Hollywood has at some point, taken a big paycheck for a few days in a recording studio on a big CGI animation - hell, Seth Rogen's done half a dozen of the things. One of the few holdouts (although we're pretty sure that Marlee Matlin hasn't done one, for example...) has been Leonardo DiCaprio, but he's just signed on to play Jack Frost in Dreamworks' "The Guardians." The story, based on the children's books by William Joyce, follows Frost, Santa Claus, the Easter Bunny, the Tooth Fairy and the Sandman, who form an elite superhero team to save children from an evil spirit. The movie's set for release on Nov 2, 2012, and the rest of the cast will be revealed shortly - Wikipedia claims it includes Christopher Lee as Santa, Dwayne Johnson as the Easter Bunny, Natalie Portman as the Tooth Fairy, Hugh Laurie as the Sandman, and Ian McShane as the villain, but, you know, it's Wikipedia, so it's probably just the ramblings of a mentally ill farmhand.

— Another children's book, "Jeremy Cabbage and the Living Museum of Human Oddballs and Quadruped Delights," by David Elliott, is heading to the big screen, courtesy of "Twilight" producer Karen Rosenfelt and screenwriter Rob Lieber. The book follows the titular Cabbage, an orphan stuck at a children's home full of pets. Hopefully, they'll learn from the mistakes of "Cirque du Freak" and shorten the title, at least...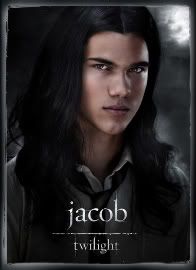 — OMG! Taylor Lautner! He's, like, soooo much better than Edward, he takes his shirt off, like, all the time. The only man to wear fewer clothes on his torso than Matthew McConaughey may star as the Mattel toy "Max Steel," according to the LA Times. Lautner would play a 19 year old extreme sports star who is exposed to nanotechnology machines, which gives him special powers. Paramount have appointed writers JP Lavin and Chad Damiani to write a script.

— Finally, speaking of childish, fantastical forms of wish-fulfillment with no resemblance to any form of reality, HBO's "Entourage" may be heading to the big screen. At the premiere of the remarkably bad "The Lovely Bones," Mark Wahlberg told the Hollywood Reporter that they're planning two more seasons of the inert, drama-free show, followed, like the cable channel's "Sex and the City," by a movie. The Playlist can exclusively reveal that the plot for the "Entourage" movie will involve Adrian Grenier fucking a model, the little one moaning about his ex-girlfriend, Jeremy Piven shouting at his assistant, and the worst theme tune in the history of recorded music.