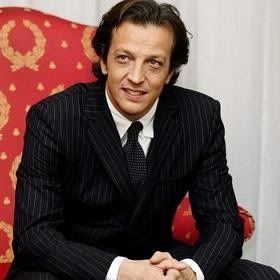 Italian director Gabriele Muccino broke through in 2001 with the decidedly mediocre "L'ultimo bacio," which was remade into the Zach Braff vehicle "The Last Kiss," which is even worse. He went on to become Will Smith's go-to-guy for sentimental dramas, helming the very average "The Pursuit of Happyness," and the abysmal "Seven Pounds," the latter of which will only stand in the annals of cinema for introducing the world's most ridiculous method of committing suicide.

The director's returned to Italy to direct "Baciami ancora," a sequel to "L"ultimo bacio," but announced at a press conference for that film, which opens there on Friday, that he's going to direct Keanu Reeves in the sci-fi drama "Passengers." The script, by Jon Spaihts, who's currently writing the "Alien" prequel for Ridley Scott, focuses on a passenger on a spaceship making a centuries-long journey to another planet, who is woken up accidentally, and irreversibly, by a computer glitch. Faced with the prospect of living the rest of his life, and dying, alone on the ship, he decides to wake up a beautiful fellow passenger.

The script's rather good, although not perfect - it creates a fascinating, rather unique world, and isn't afraid to let its main character make unsympathetic decisions. It does descend into disaster movie cliches in the last act, but for the most part, we've been looking forward to it. Reeves has been developing the project for some time, and we'd given up hope of it ever seeing the light of day, so we're glad that it's moving forward. Having said that, we imagined a rather more visionary director than the deeply middlebrow Muccino, (plus frankly, Reeves wouldn't be our first choice for the lead) but maybe the material will elevate both of them. Filming's likely to start this summer, and Muccino suggests that the other part will be played by a relative unknown.