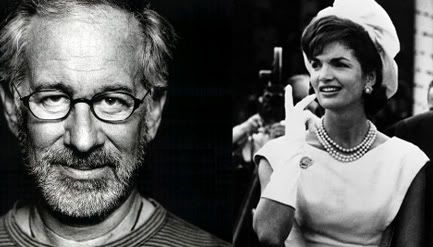 No, he's not directing, but Steven Spielberg is currently shopping a script for "Jackie" around town, trying to find a home for the film which he will produce.

Written by Noah Oppenheim, the project "examines the days immediately following the assassination of John F. Kennedy from Jackie Kennedy's point-of-view." The film would undoubtedly follow the First Lady through the funeral of JFK, her marriage to Aristotle Onassis and perhaps even into her editing career. While the Kennedys have been covered both on film and TV exhaustively, this is definitely a perspective that has rarely been captured.

HBO is said to be a leading contender for the script, who will develop it into a feature film for TV. Their history with Spielberg is both deep and financially successful. As for when we might see Spielberg behind the camera again, that's anybody's guess right now. He was most recently linked to "Robopocalypse" as his next potential directing gig.